Click on 'Contacts':
Click 'Add Contact or DL' at the bottom of the screen:
Click 'Add DL manually':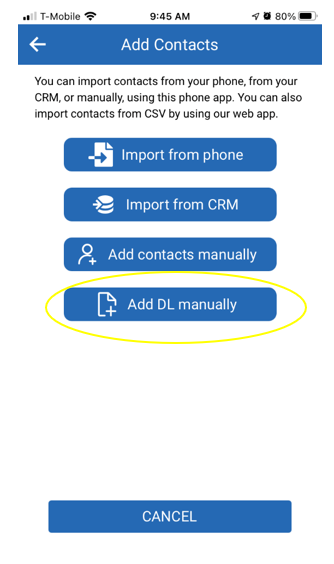 NOTE: You can only add contacts that are already in your MyRepChat contacts. If you do not have these contacts in MyRepChat, you will need to add them to MyRepChat first.
Name your 'Distribution List'. See example below 'Gold Clients':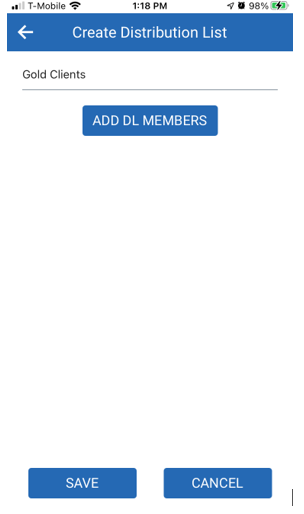 Tap on 'Add DL Members'. This is where you can type in a name and it will show up below. You tap on the name and continue the process.
Once you have your 'Distribution List' completed, please press "Save". You can go back into your contacts and tap on 'Distribution List':
From here you can tap on the list that you would like to send a message:
-