Tap on 'Contacts':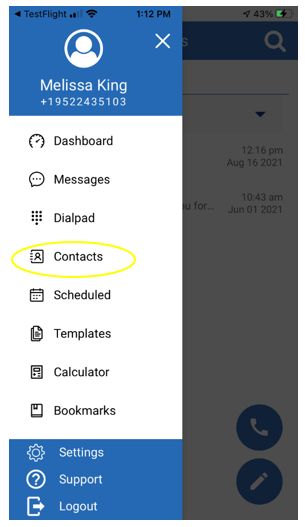 Then tap on 'Add a Contact or DL':
You will be brought to this screen. Tap on 'Import from Phone':
It will then ask you to agree to the terms. Tap on 'I AGREE':
You will then be able to individually select each person that you would like to bring over to MyRepChat. Once you have selected your contacts please tap on 'IMPORT SELECTED':
After you have tapped on 'Import Selected' you will be brought back to the Contacts Screen.