You will be prompted to setup your vCard during the signup process. If this step was missed or skipped during signup and you would like to create or edit the information now, go to Main Menu > Settings.
Next, select "Personal Details (VCard)".
Next, you will see your current vCard information. Edit the fields you would like to update. Click "Save" when you are done. For groups that require Positive Consent, these fields are used to populate the first message - the initial consent message.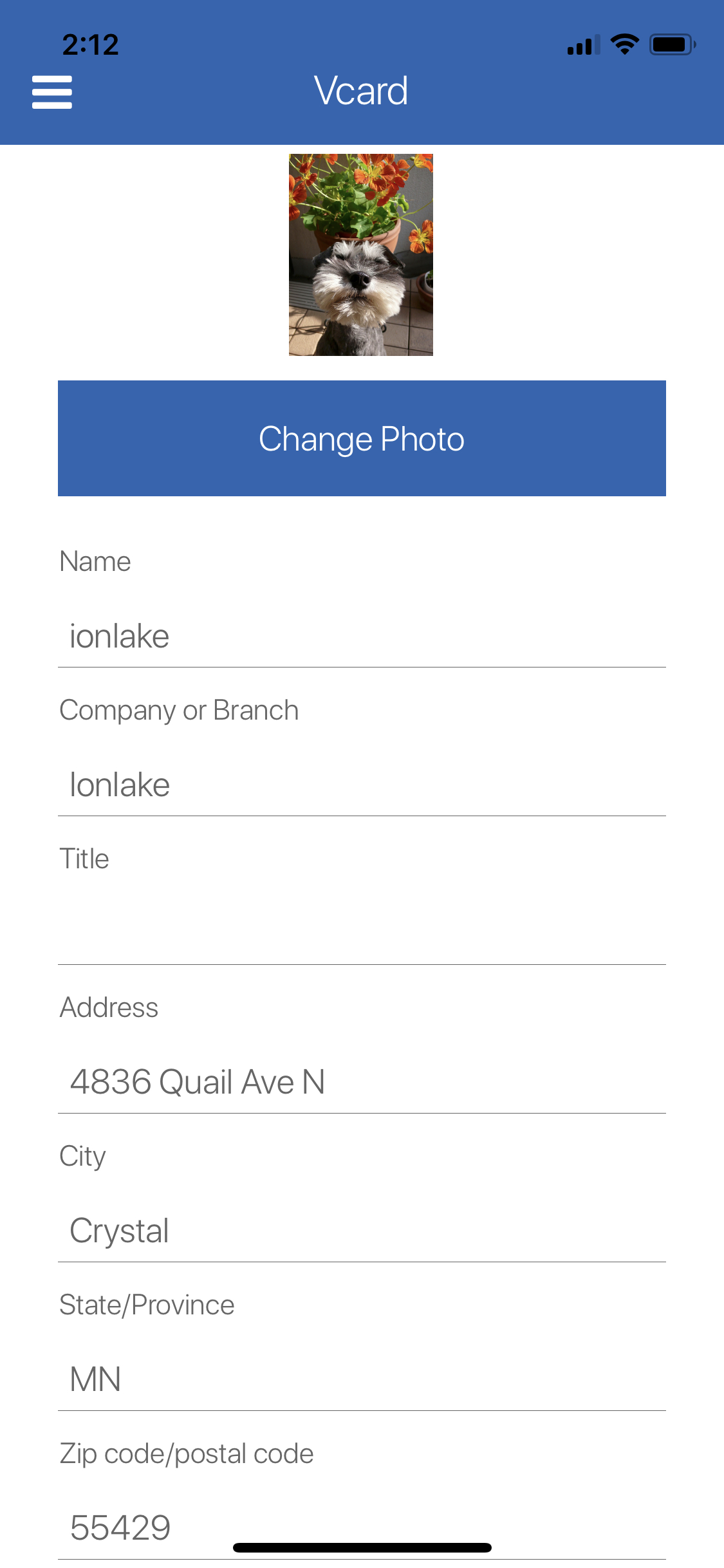 (Top half of vCard section)
(Second half of vCard section).