You will be prompted to setup your vCard during the signup process if you signed up using the mobile app. (To learn more about signing up via the mobile app click Here.)
If you didn't create your vCard or would now like to edit the information go to Main Menu > Settings.
Next, select "Personal Details (VCard)". 
Next, you will see your current vCard information. Edit the fields you would like to update. Click "Save" when you are done.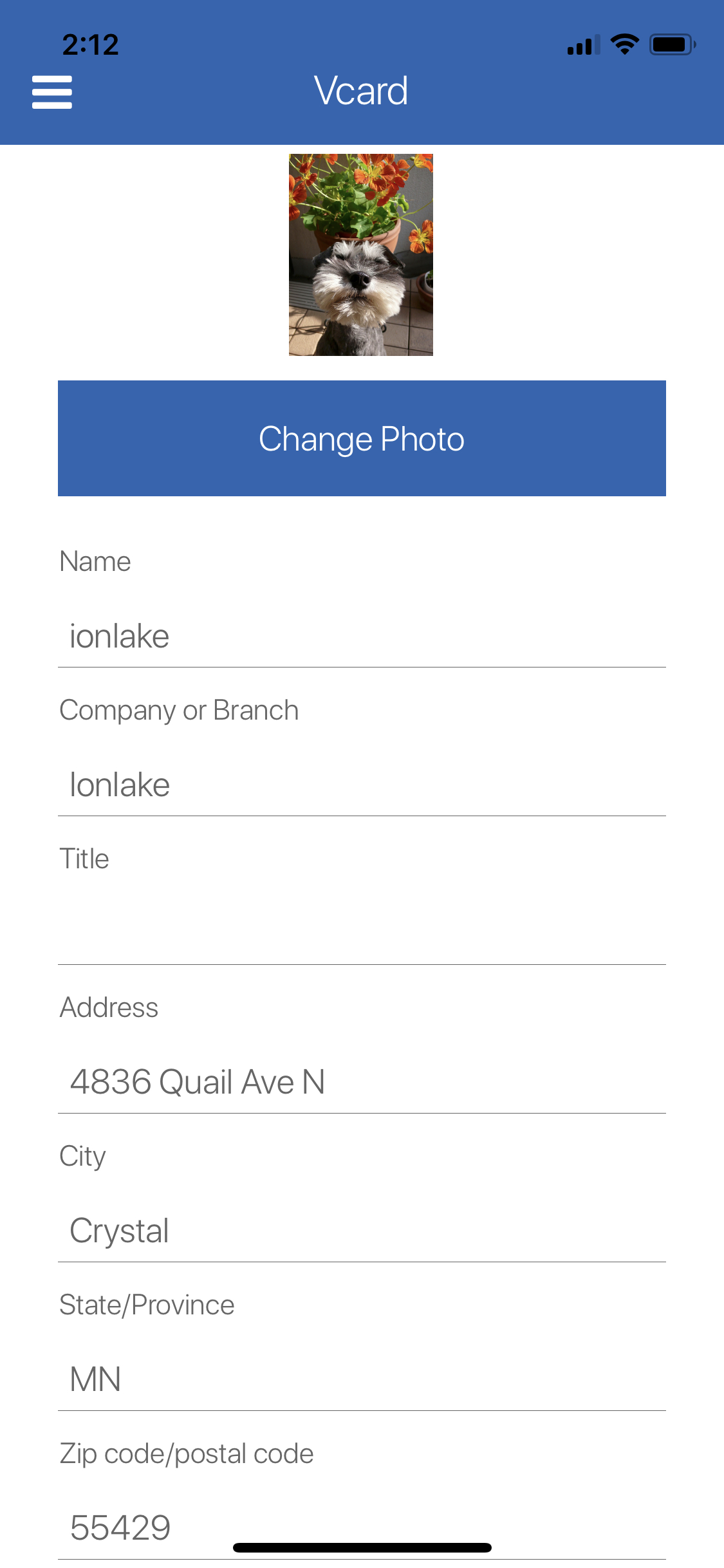 (Top half of vCard section)
(Second half of vCard section).