In MyRepChat, you may want to send a message to a contact or group, using a template that you have saved, and schedule it to be sent in the future. Here's how:
From the Dashboard go to Messages--Click on the pencil icon (found in the lower right corner):
In the Search field, enter either the first name, last name or last 4 digits of a phone number.
**If you want to search by a distribution list then you will need to click on the funnel icon found at the top. Make sure that the DL's box is checked. Then click on "DONE"
In Contact or Group Search find the intended recipient. When the contact appears, click on the name, and the screen will return to the messages pane for that contact:
From the icons on the bottom, click on the paperclip icon
. This will give you the choice to add a template to the message. Once you click on the template icon, you will be able to choose the template which you would like to schedule.
Select the Template which you would like to schedule
Then Click on the paper clip icon again and click on schedule message
Make sure to set the date, time and frequency of the message.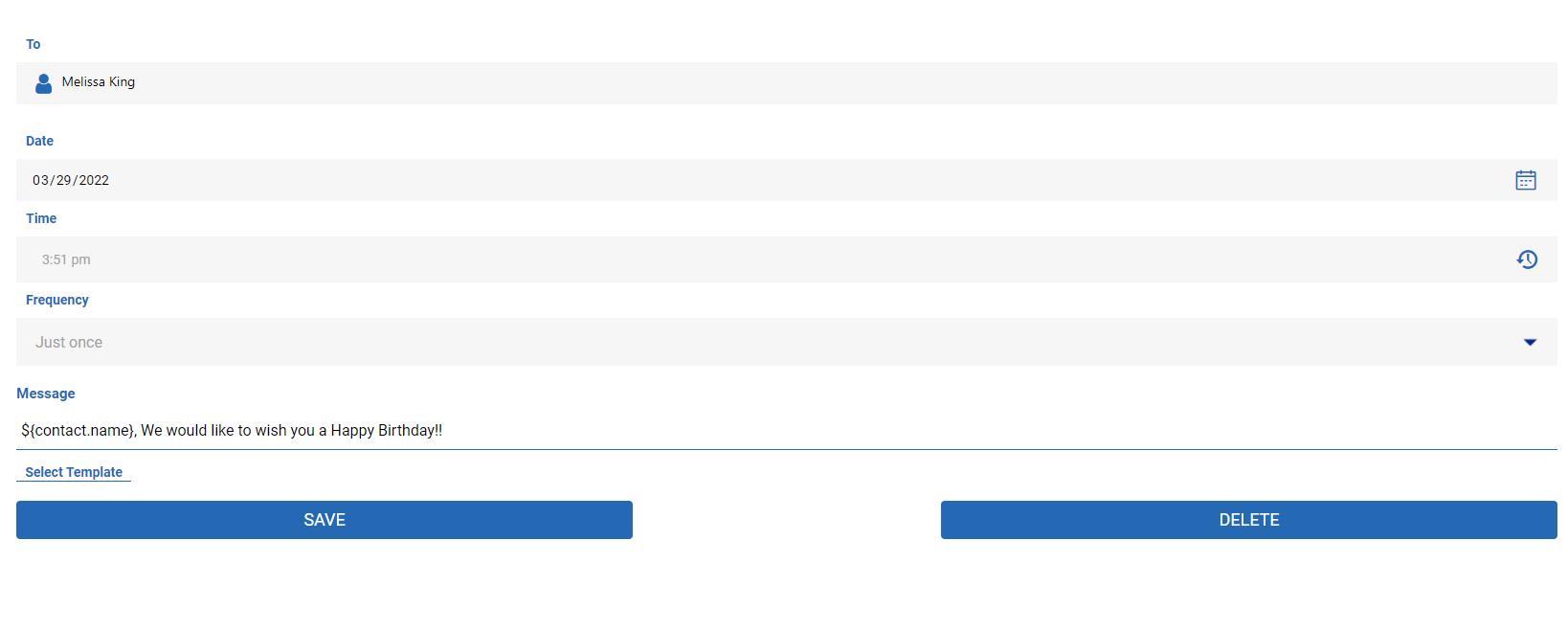 When you've completed these steps click "SCHEDULE"'. The Template Message is now scheduled.