The Voice Add-On feature allows you to use your MyRepChat number as the inbound and outbound number that your contacts call. You will also be able to create your own voicemail message, and set your available hours. 
First, you will want to enable the Voice Add-On*. You can do this by going to the settings page: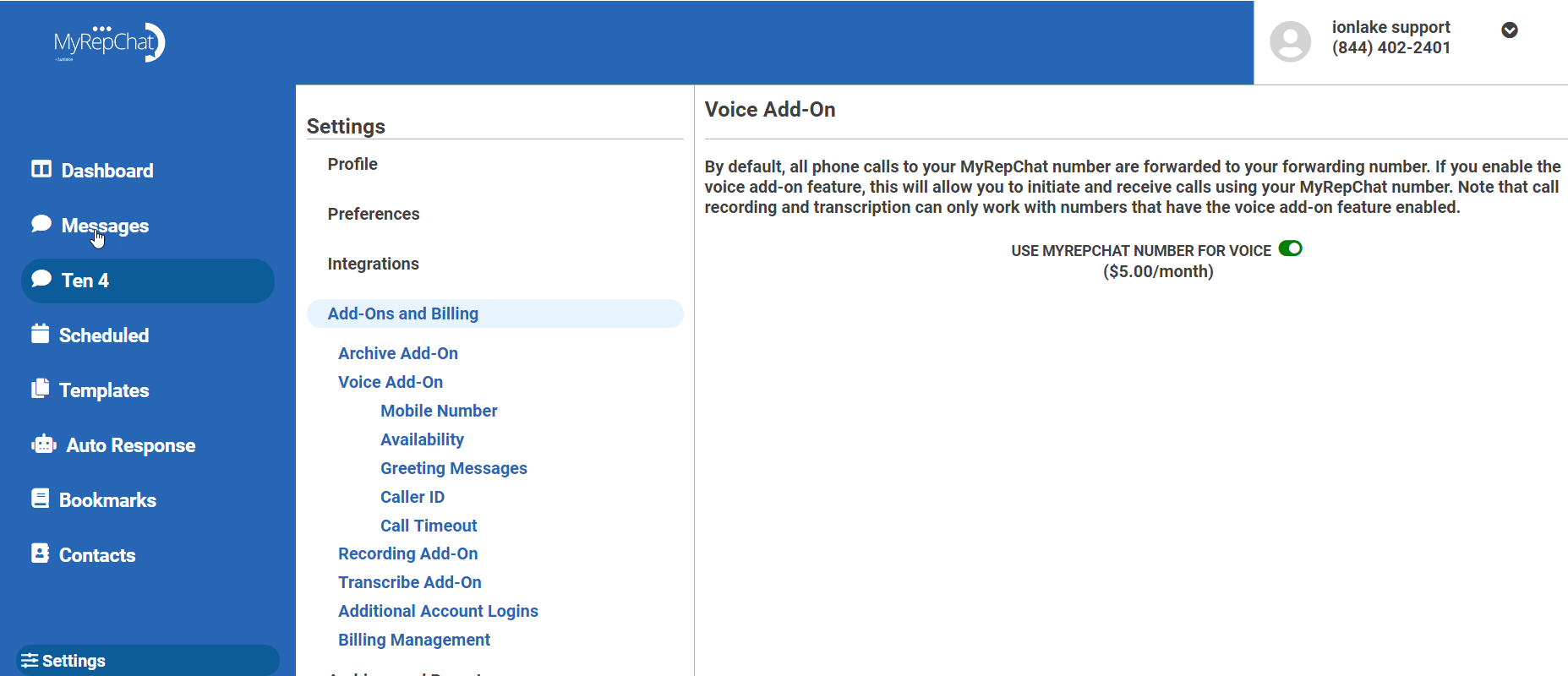 Next you will want to click on the "Add-Ons & Billing" tab.  Find the Voice Add-On and click on the enable toggle so that it is right and filled in green. 
*Add-On's may or may not be available to you depending on your group affiliation. If you would like to use any of the add-on's, but do not see them in this section please contact your group administrator to request the add-on.  In addition, Add-On(s) may or may not come at an additional cost. In some cases your group may cover the cost for one or more add-ons or they may have you be responsible for them. 
Setting up your greeting messages and voice availability: 
1. Mobile Number
Click on Mobile Number and enter the cellphone number you want to attach:
2.  Availability
If you want phone calls from your clients to always be routed to your mobile phone, then you can just leave "Use Voice Availability" turned off. However, if you want to limit when phone calls from your clients are routed to your mobile phone, then you can turn on "Use Voice Availability" and configure the days/times you want to be available:
For the times that you are not available, your unavailable message with play and the caller will be able to record a message (set up is under'Greeting Messages').
3.  Greeting Messages:
4.  Caller ID:  Simply click on this and toggle over to green if you want the caller's number to display.
5.  Call Timeout:  It is rare that you'd need to change this setting.