Watch this video to find out the pros and cons of phone numbers:
It can feel like a daunting decision to decide between a new number provided by MyRepChat or to text- enable your existing landline. Thankfully there isn't a bad choice, rather just some considerations and differences for each option.
Note: If you have VOIP landline, please visit the VOIP Landline knowledge document.
Below are pros and cons of choosing a new number vs. using your existing landline: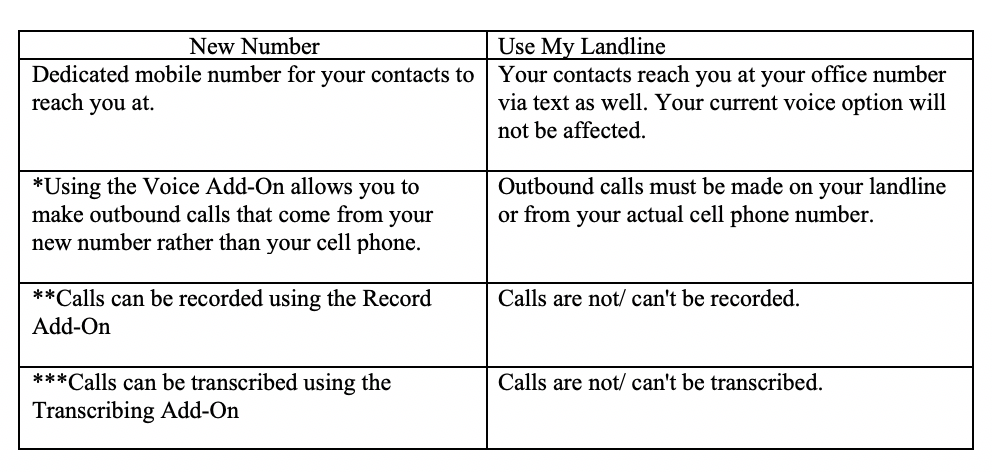 *Note that Add-On's will increase your monthly bill.
**Voice Add-On must be enabled to use the Record Add-on
***Voice and Record Add-On must be enabled to use the Transcribing Add-On.