You will want to make sure that the Auto Response tab is selected.
Select the auto response you would like to disable/enable from the list in the left panel. The right panel will then open up with your auto response details.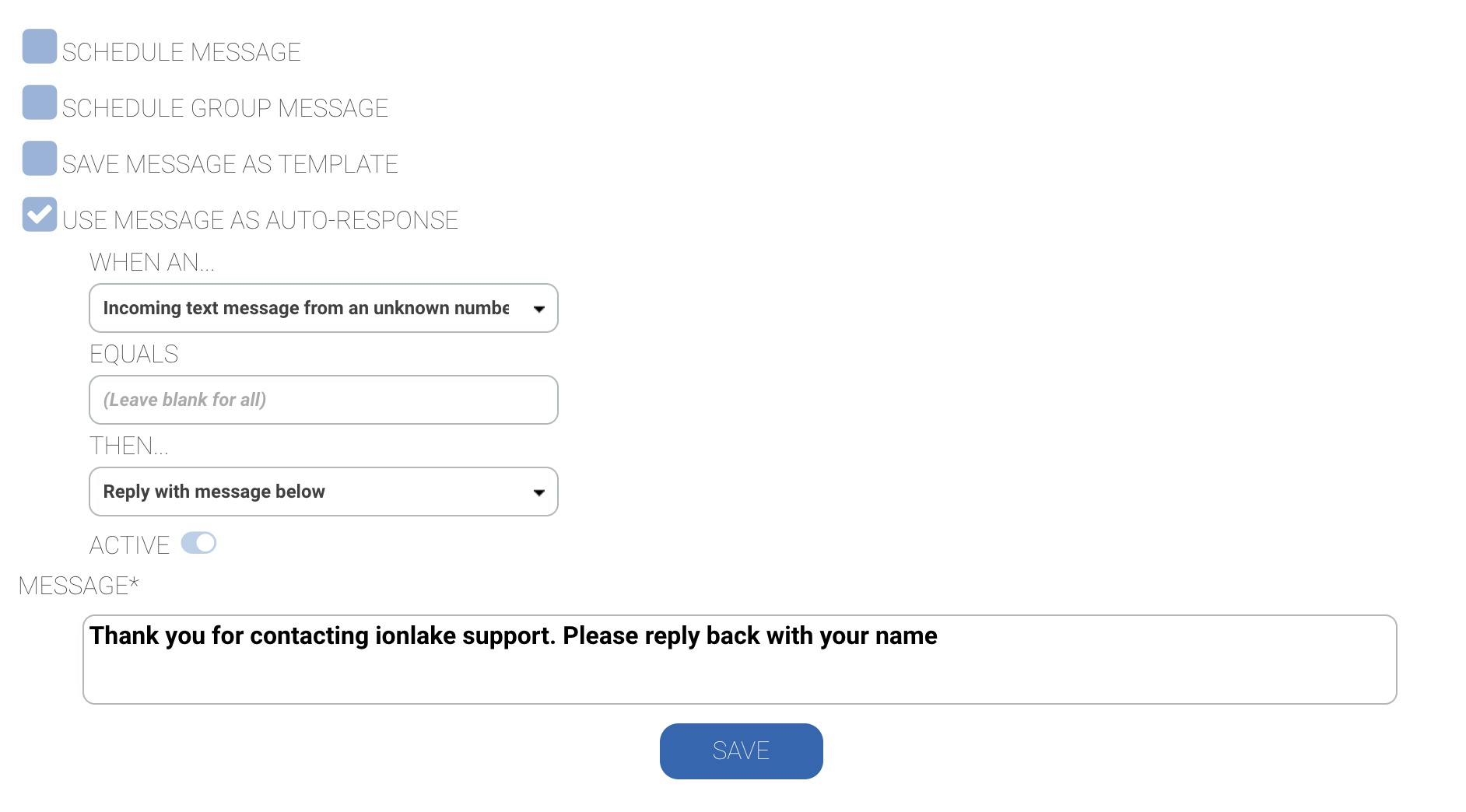 You will see the "Active" toggle below the "Then" field and above the "Message" box. You can disable the auto response by clicking on this toggle so that it is to the left and grayed out. If you would like to activate it, click on the active toggle so it is to the right and filled in blue.