'Contacts'-->'Add Contact or Distribution List'-->'Add contacts manually'. Then enter the person's first name, last name and click "Add phone" to enter their number. Scroll down and click 'Save.'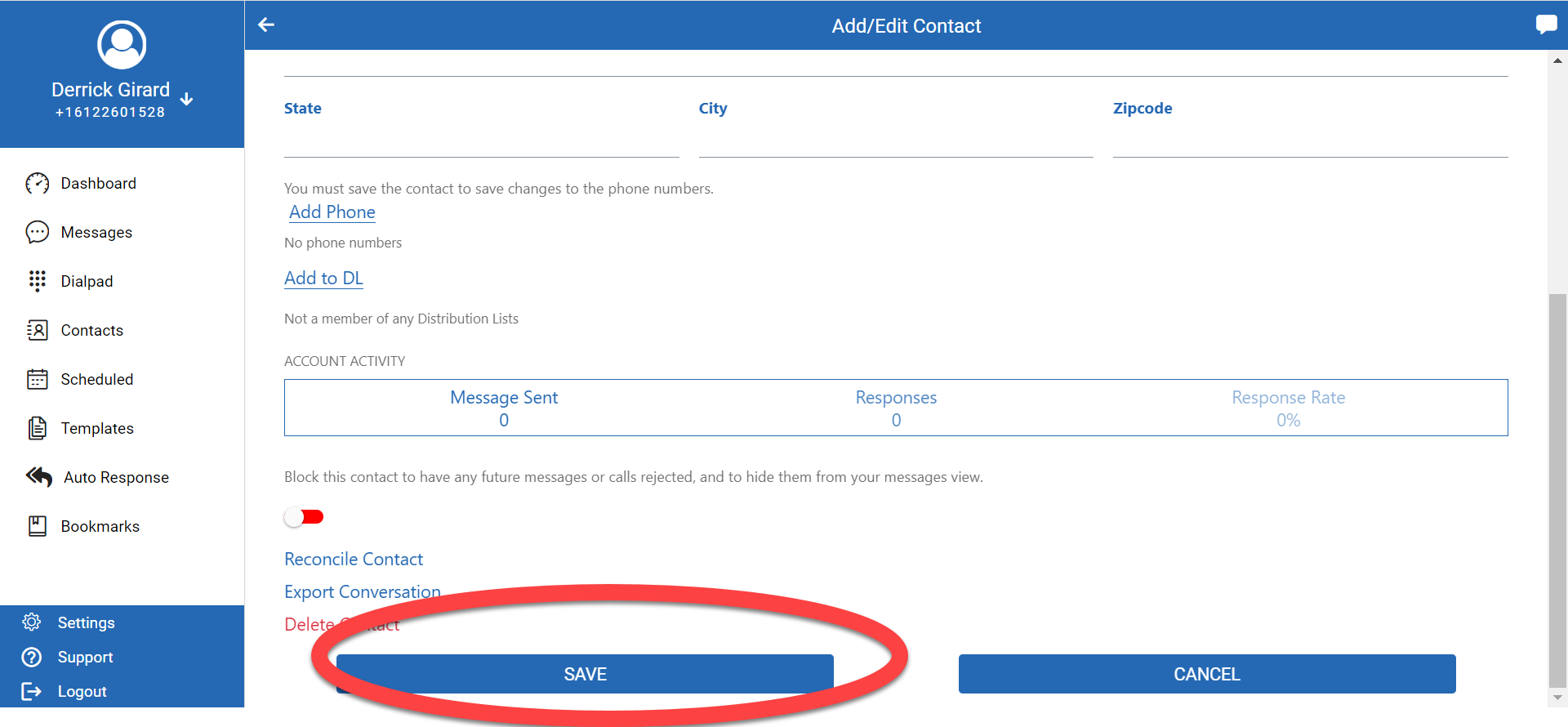 In the phone numbers section you can add multiple mobile, office, fax, and other contact numbers. When you add a phone number, it will default to a mobile number, unless you change the dropdown option. Because you can have multiple mobile numbers, you will notice a "Use for Messaging" toggle below the text field you enter in your phone number.
This toggle must be active/green, click 'OK' and 'Save'. Only one number per contact can be assigned "Use for Messaging" status. The text bubble icon will appear next to the number designated use for message after it is 'saved'.