Within the Contacts page of MyRepChat you can manually add new contacts into our system. 
Start by clicking on the "Add" button from the left panel. 
You will now be able to choose "Add Manually"
The right box will open up with a spot for your contacts basic information, excluding phone numbers. 
After having entered in some basic information, you can scroll down on this page to the "Phone Numbers" section.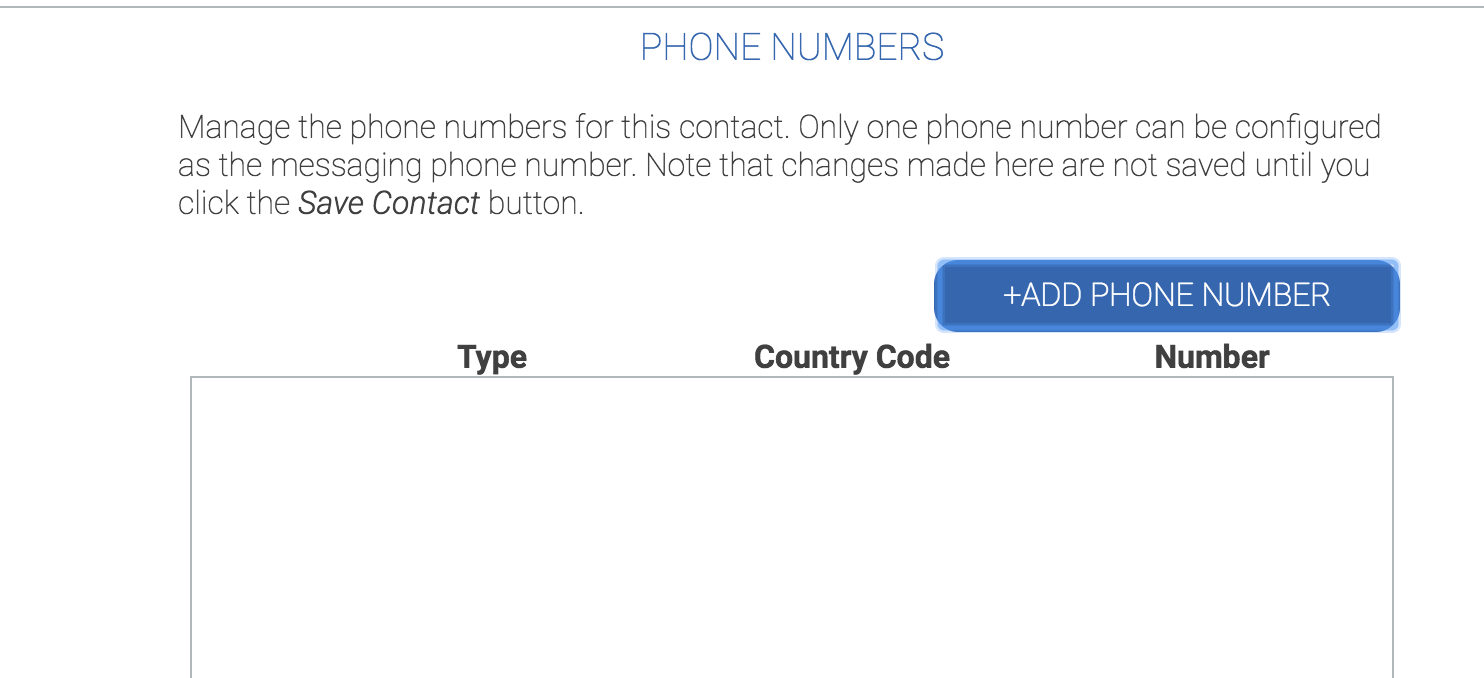 In the phone numbers section you can add multiple mobile, office, fax, and other contact numbers by clicking on the "+Add Phone Number" button. Because you can have multiple mobile numbers, you will notice a "Use for Messaging" toggle below the text field you enter in your phone number.
This toggle must be activated (to the right and filled in blue) for a number to be used for texting and only one number per contact can be assigned "Use for Messaging" status. 
Once you have added your phone numbers and are done editing your contact, click "Ok" and then "Save Contact".