Dashboard--Settings--Archives and Reports--Connect to Archiver--Message-Watcher: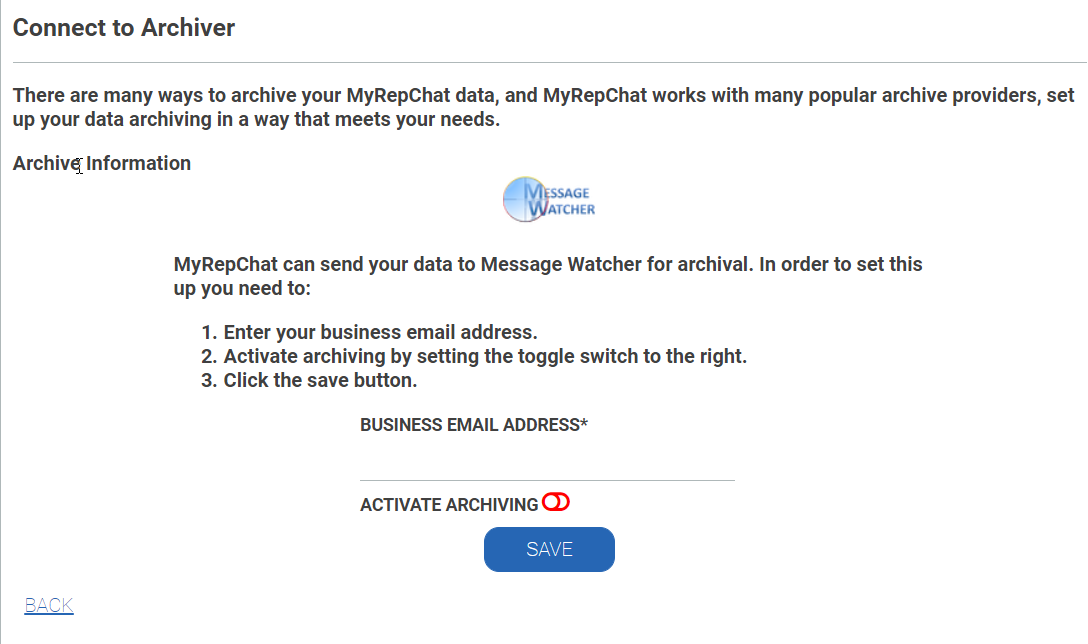 We are able to send your data back to Message Watcher for archiving purposes. Luckily for you this is one of the easiest archiving setups we have!
Next, you will enter your business email address into the field box provided in this second section.
Make sure that you enable the "Activate Archiving" tab (so that it is to the right and filled in green). Once you have done this click "Save".