Enabling ionlake Archiving
ionlake, the makers of MyRepChat, can archive your MyRepChat data if you don't have a current solution. Note, if you are part of a group, your group may already be archiving your MyRepChat data. Check with your group admin before setting this up.
In order to enable ionlake archiving you need to go to the Account Setting (Gear icon in upper right hand corner) and click on the "Add-On and Billing" tab. 
 Note that archiving is an add-on and adding ionlake archiving will add to your monthly bill. The cost will be displayed under the toggle for enabling archiving.
Retrieving ionlake Archives
To retrieve the information that we have been storing for you, you will want to click on the "Archiving" tab in your account.
Once you are on this page, use the drop down menu to select ionlake from the list of options.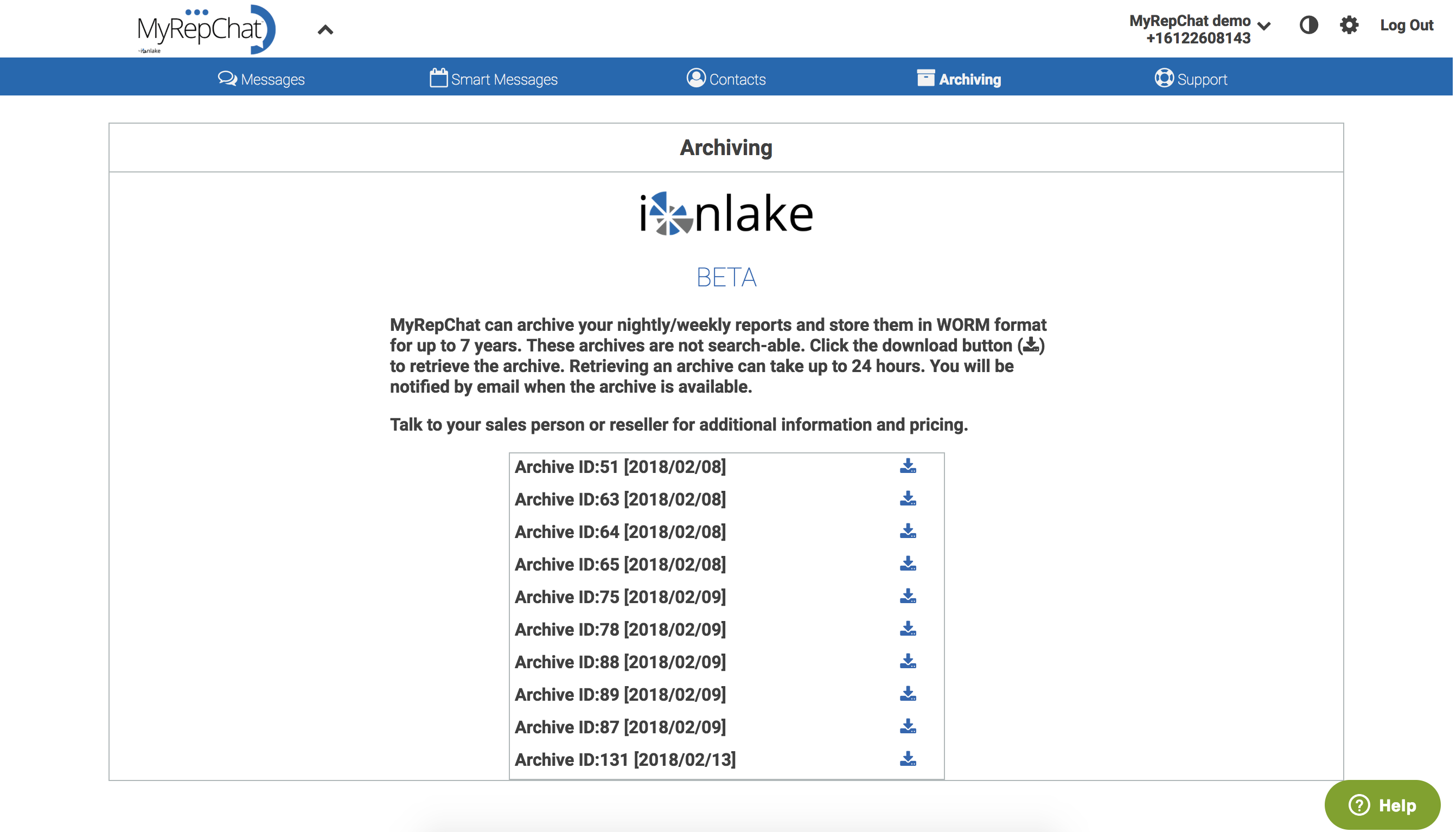 You will now be presented with a page looking similar to the screenshot above. You will note that there is an Archive ID followed by a number as well as the date the archive corresponds too. 
Beside the archive you will see the download icon. Click on the icon corresponding with the date(s) you need the data for. 
Note that retrieving an archiving can take up to 24 hours. Don't worry though! We will notify you by email once the archive is available. 
*For more questions about ionlake archiving or pricing connect with your salesperson for MyRepChat. If you don't have one, email us or give us a call and we will connect you with the right person.