Archiving: ionlake 
Do you have an archiving solution in place? No! Well we can archive your data for you for up to 7 years.*
The set up of this solution is a little different from the rest, but just as/if not more easy to activate. 
You will want to click on the gear icon in the upper right hand corner (near the logout button) of your MyRepChat account to access your Account Settings. 
You can then scroll down to the Choose Archiving section. Here you can enable MyRepChat as your archiving solution by using the Archive Messages toggle so that it is to the right and filled in blue. 
Congratulations! You have now chosen MyRepChat as your text message archiving solution. 
So now you may be asking, well how do I get that information from ionlake/MyRepChat? 
Great question! 
To retrieve the information that we have been storing for you, you will want to click on the "Archiving" tab in your account.
Once you are on this page, use the drop down menu to select ionlake from the list of options.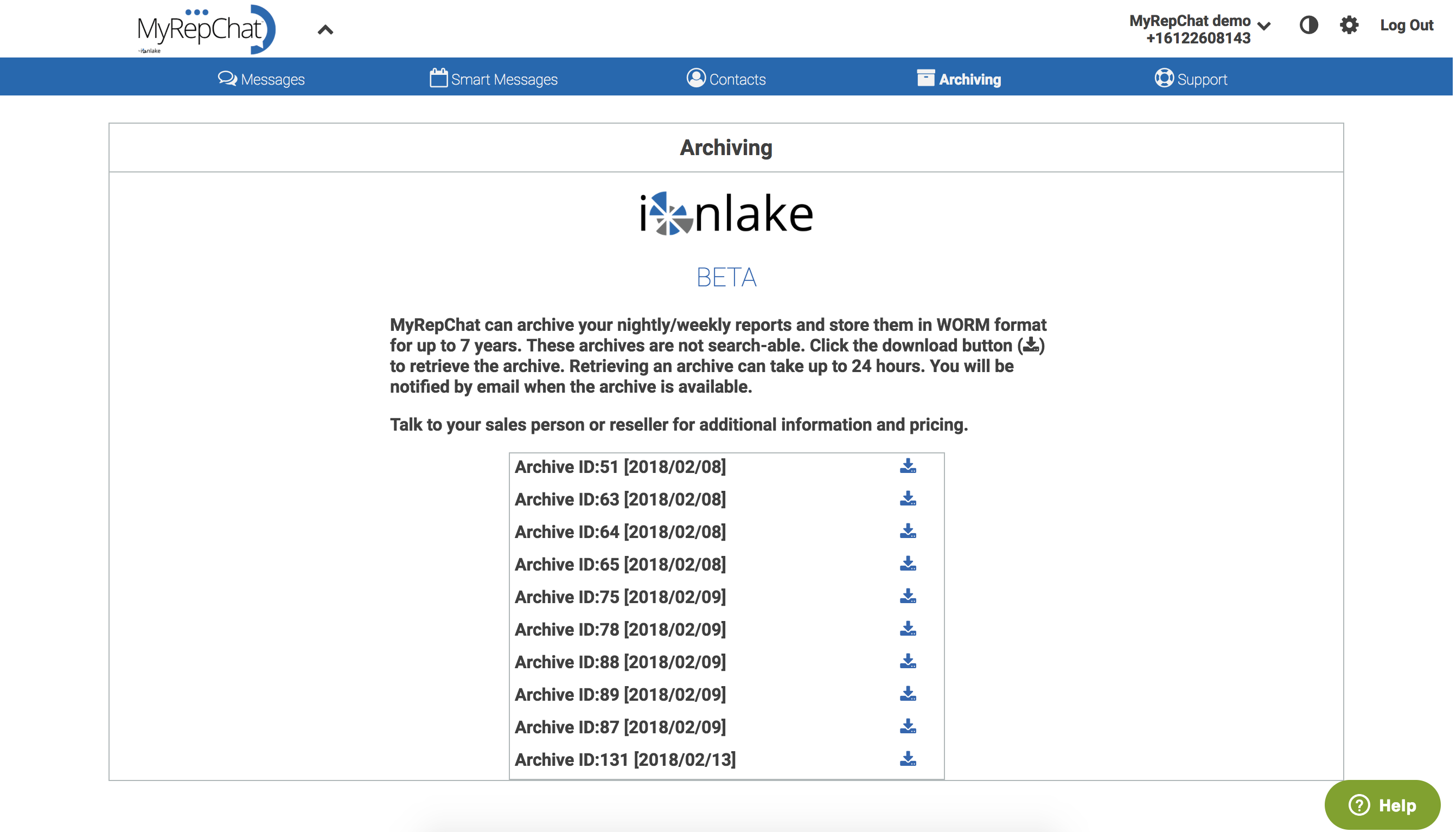 You will now be presented with a page looking similar to the screenshot above. You will note that there is an Archive ID followed by a number as well as the date the archive corresponds too. 
Beside the archive you will see the download icon. Click on the icon corresponding with the date(s) you need the data for. 
Note that retrieving an archiving can take up to 24 hours. Don't worry though! We will notify you by email once the archive is available. 
*For more questions about ionlake archiving or pricing connect with your salesperson for MyRepChat. If you don't have one, email us or give us a call and we will connect you with the right person.