Text-enabling a landline is all done through the sign-up process. Please note that there are about 6 steps to complete, in order, in one sitting, in close proximity to the phone you're enabling. It takes a little time, but following the instruction prompts are rather simple.
You can sign-up using the 2 Week Free Trial link located at http://myrepchat.com. You may also have a company signup link from the group administrator at your company.
Once you get to the sign-up page you will be prompted to give us your email and create your password.
Once you fill out this first page, click the check box next to 'Terms of Use' to agree and click Next. You will now be brought to the account details page. Items with an asterisk (*) are required.

Click Next when you have filled out the appropriate information. You will now choose your MRC number or enable a landline. Click "Enable my landline number."
*If you change phones or voice provider in the future, the change may interrupt texts, please see the article on carrier changes.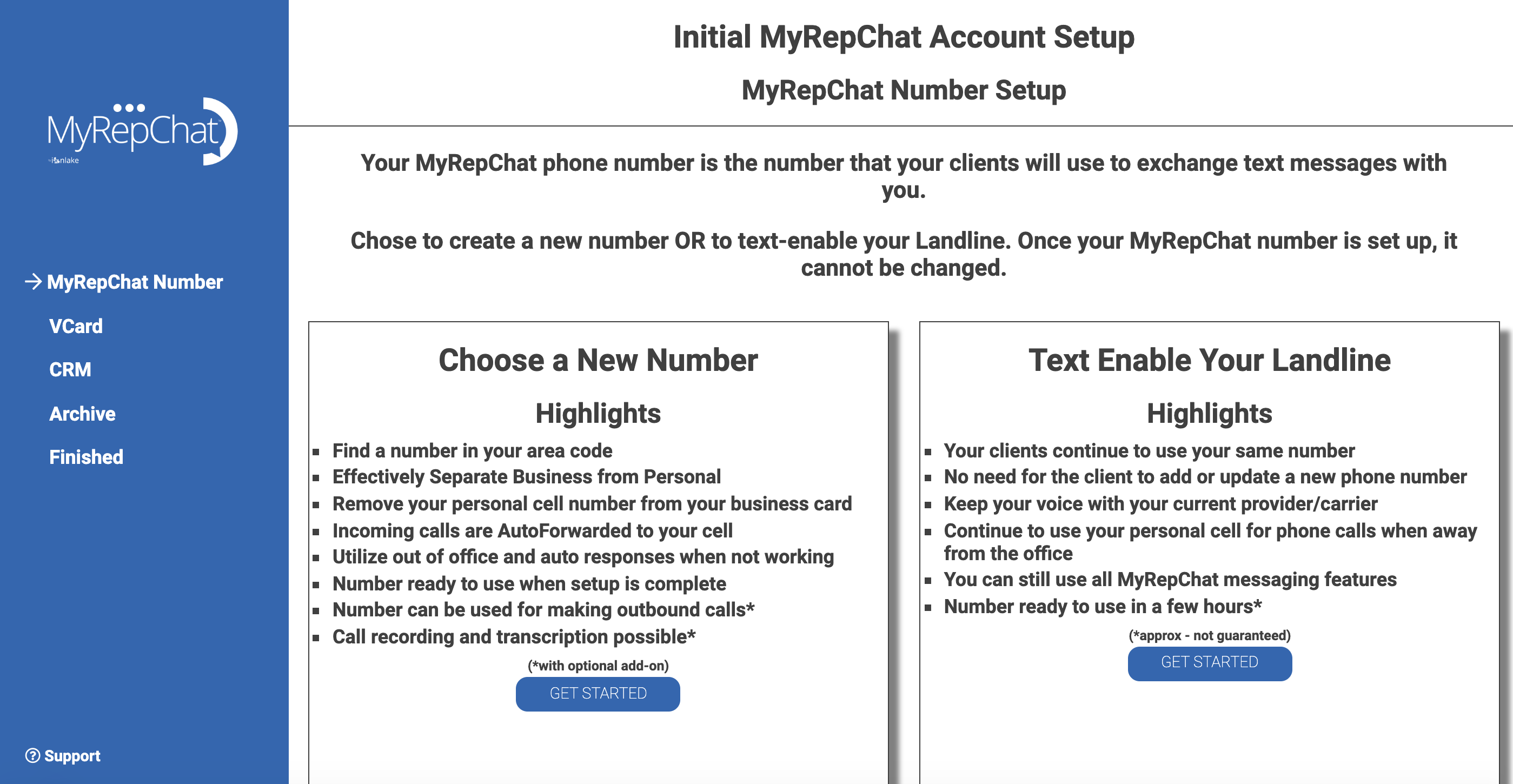 Next you will be prompted to check your landline for use.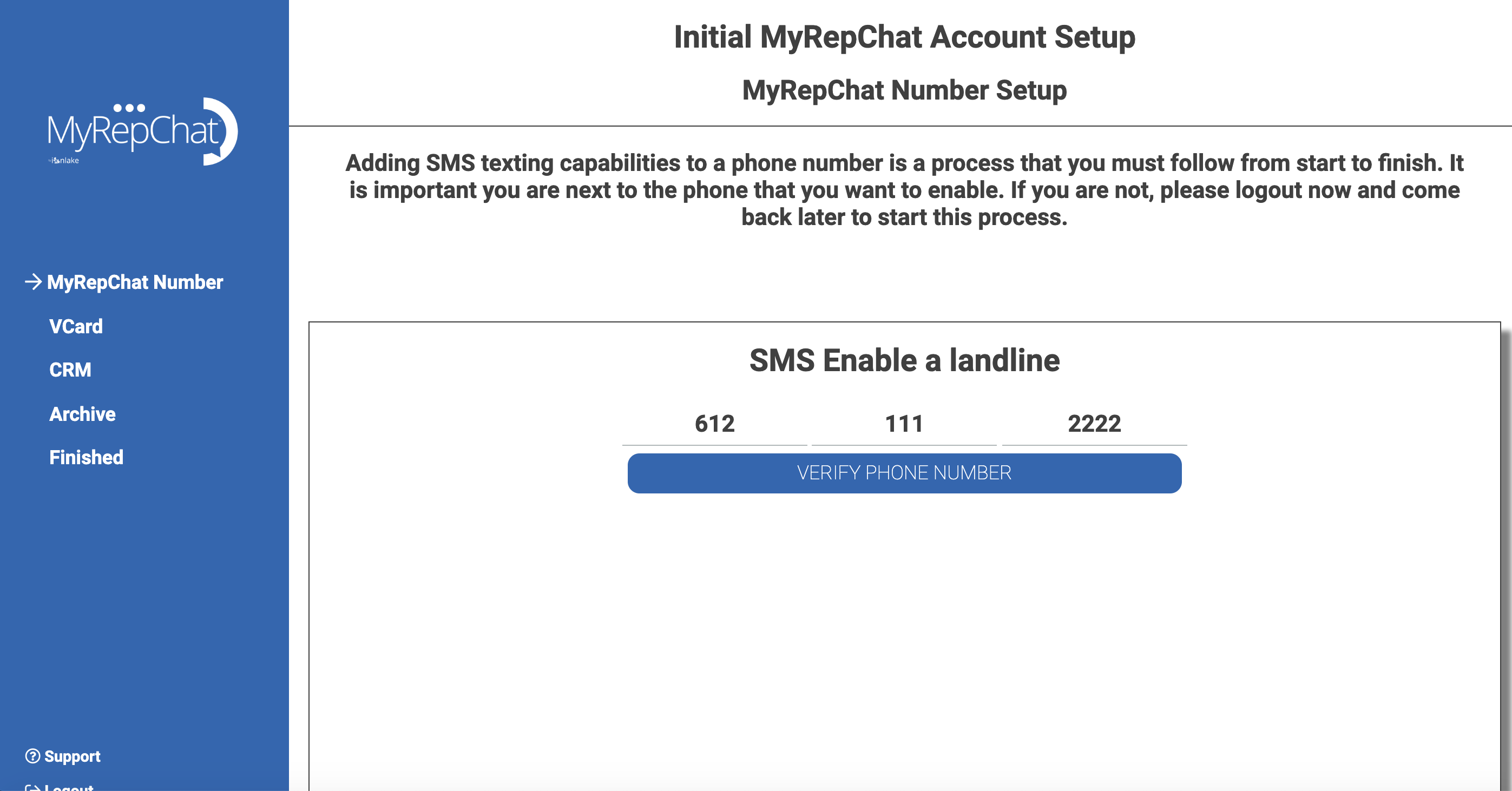 IMPORTANT: If your landline can be used you will be prompted to read through the verification instructions. You need to follow the instructions provided.
You will now be able to fill out the address information for the landline. Fill this out and click Continue.
Next you will receive a call to your landline number. This is to verify that the number belongs to you. You can add an extension if needed and a short delay to the call.
A verification code will appear on your screen. You will be prompted to enter this code into your landline phone during the verification call. Do Not Click Next Until You Have Verified the Number.

NOTE: THIS IS A SAMPLE CODE. Do not use it for your authentication call.

Once you have verified the phone number, click Next. You will now be emailed a Letter of Authorization (LOA) to sign after clicking on Send LOA (an FA, assistant, admin, or other office professional present can sign):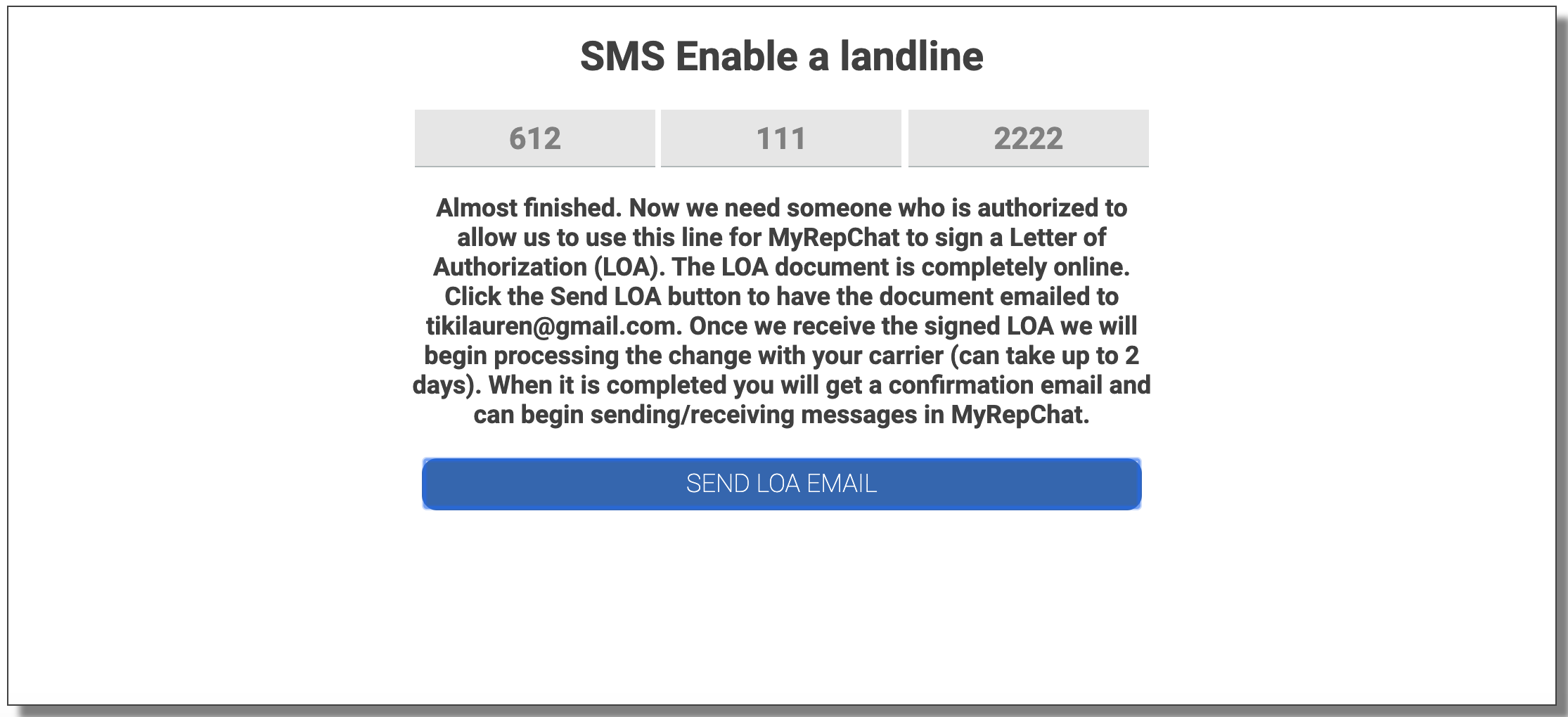 Once you have signed the LOA your landline number goes into carrier-processing, this is when we communicate with your phone carrier and they make the proper modifications to allow your number to be used for SMS (text) messaging.

We will notify you when your number is ready for use and you can begin using MyRepChat to send and receive messages from your clients.
See the article about phone or carrier changes and contact customer support if you change carriers in the future.