Integrating with Capsule allows you to import your contacts into MyRepChat.
*See CRM Integrations for generic CRM integration features and behavior.
Set up Integration:
To set up the integration, from the Dashboard, go to Settings-->Integrations-->Connect to CRM.
Scroll down and click on the Capsule box: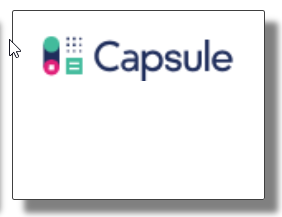 You will then be redirected to Capsule's website and be asked to log-in to your account - allowing MyRepChat to access your contacts: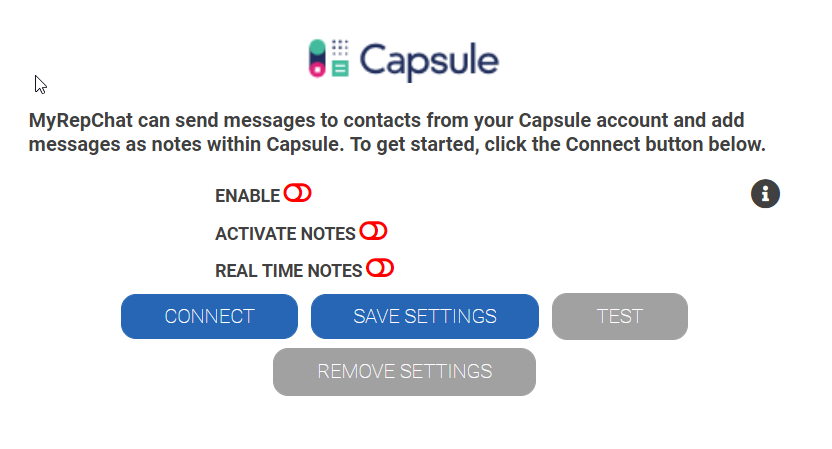 Once you have finished logging-in you will be brought back to MyRepChat and a list of your importable contacts will be in a dialogue box. You can select the contacts you would like to have in MyRepChat.
Search Behavior:
As you might expect, each CRM is different for search behavior and may have limitations. This is the behavior specific to Capsule:
Capsule has a 'google style' search where multiple fields are searched with one request. They don't document all the fields they search in, but based on our testing, they search at least first, last, email, and phone numbers. These are all 'contains' searches so it will find names and phone numbers by a partial search.