A vCard is a virtual business card. If a contact texted the word "vCard" to your MyRepChat number they will receive your contact information. It makes your contact information easily accessible for your contact.
You must set up your vCard and save it before you can send your information out - even if there is information already there upon initial log in.
Watch this short video or read the guide below!
To get to vCard set up go to Settings--> Profile--> Personal Details (vCard):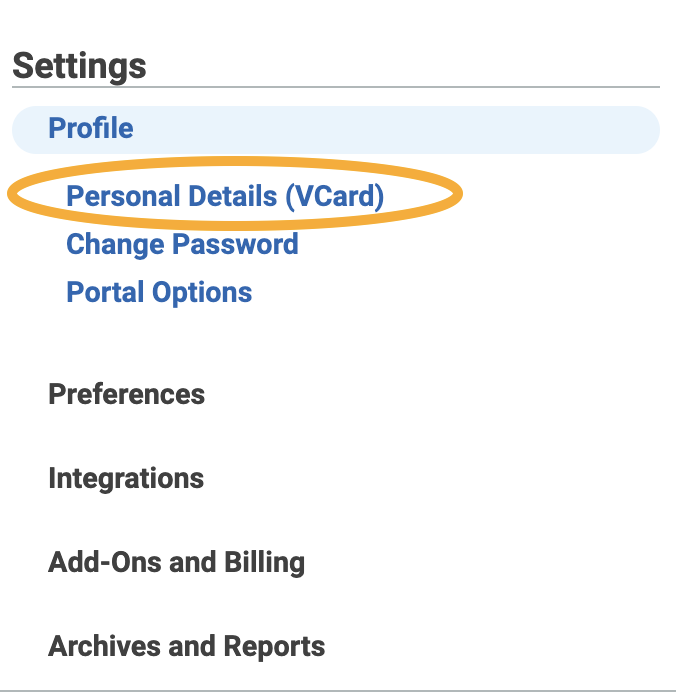 Here you can upload a photo in .png format, the photo will be resized to 314x314, update your contact information, and save your information to send to your clients.
*PLEASE NOTE -- Do not use the colon or semi-colon characters in your information as these are used in the vCard as field separators.
**Some organizations may require vCard approval before changes are updated. If this is the case, you won't see your changes until your administrator has approved your changes.