Integrating with Wealthbox allows you to import your contacts into MyRepChat and allows MyRepChat to document SMS messages as notes in Wealthbox under your customers profile. 
See CRM Integrations for generic CRM integration features and behavior.
Setup Integration
To setup the integration, go to Account Settings (gear wheel on the upper right), click the integration tab.
Using the drop down menu select the Wealthbox CRM. You will see a secondary section appear with instructions on setting up your Wealthbox integration.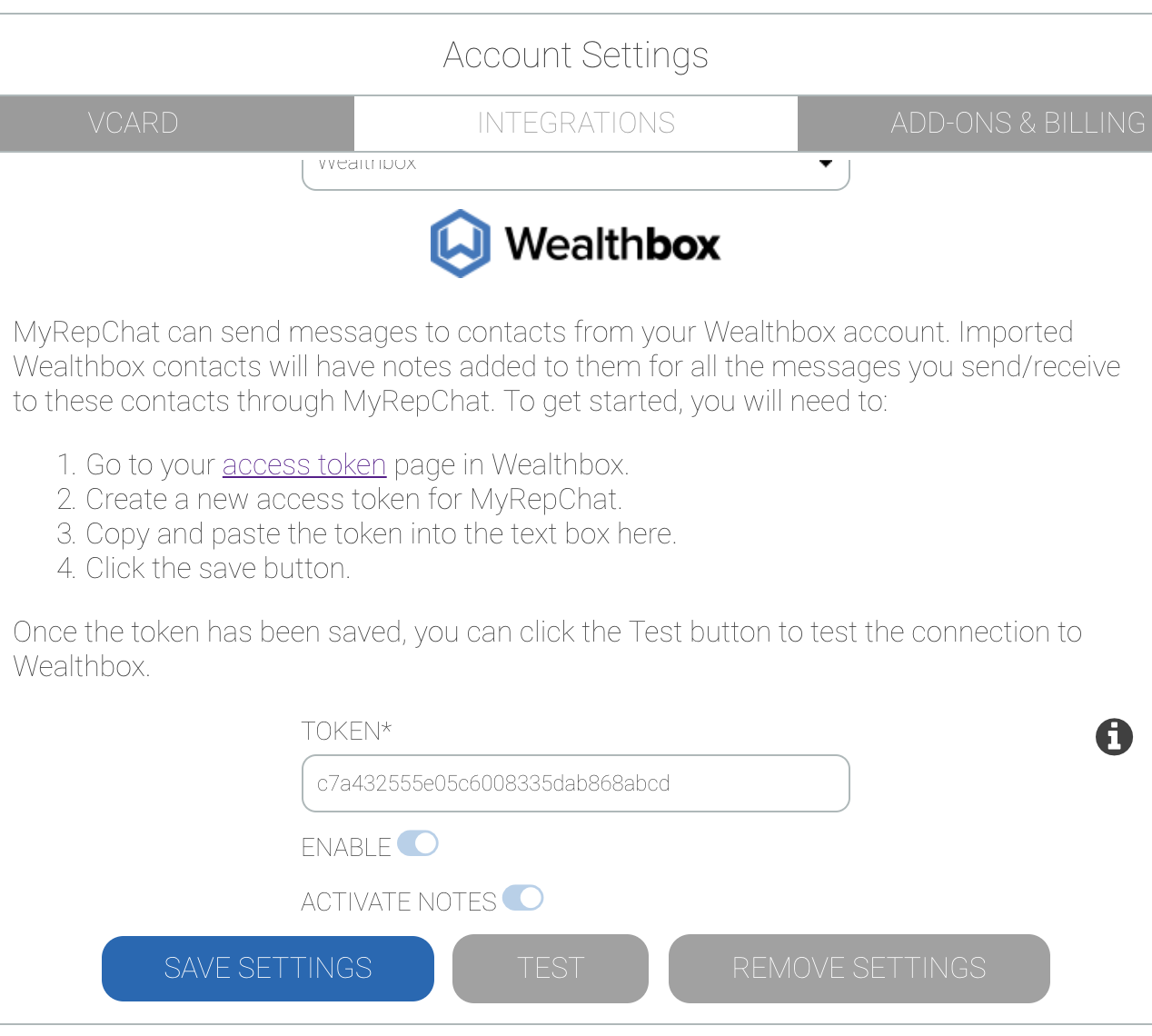 *For Wealthbox, you need to go to https://app.crmworkspace.com/settings/access_tokens and create a token. When you sync contacts with Wealthbox, we automatically generate the integration for you, so you should not have to do anything.
Search Behavior
As you might expect, each CRM is different for search behavior and may have limitations or 'gotchas'. This is the Wealthbox specific behavior:
Phone searches all phone fields and ignores any punctuation.
Phone is a 'contains' search so a search for last 4 digits of a number will match.
Name searches look in either first or last names.
Do not search for both first and last names at once. For example: 'Tom Jones' does not match either a first or last name, so the query will return no results.
We do not search/import groups in Wealthbox. Wealthbox has a 'tag' feature but does not provide a way to search for contacts by tag from an API. We will revisit this limitation if they add this functionality to their API.