Integrating with Wealthbox allows you to import your contacts into MyRepChat and allows MyRepChat to document SMS messages as notes in Wealthbox under your customers profile. 

To start the integration process you will need to click on the "Contacts" button from the toolbar. 
A list of any existing contacts will appear in the left hand panel. Click on the "+Add" button to begin a new contact import.
Using the drop down menu select the Wealthbox CRM.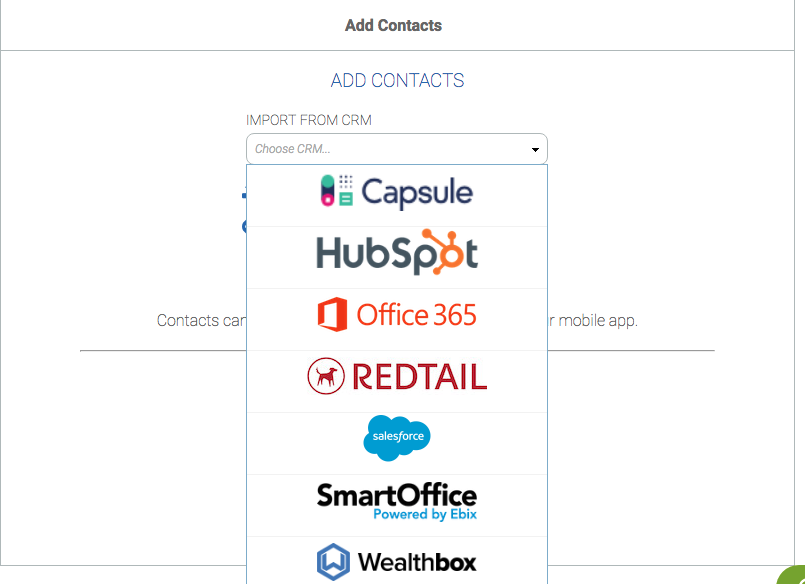 You will see a secondary section appear with instructions on setting up your Wealthbox integration.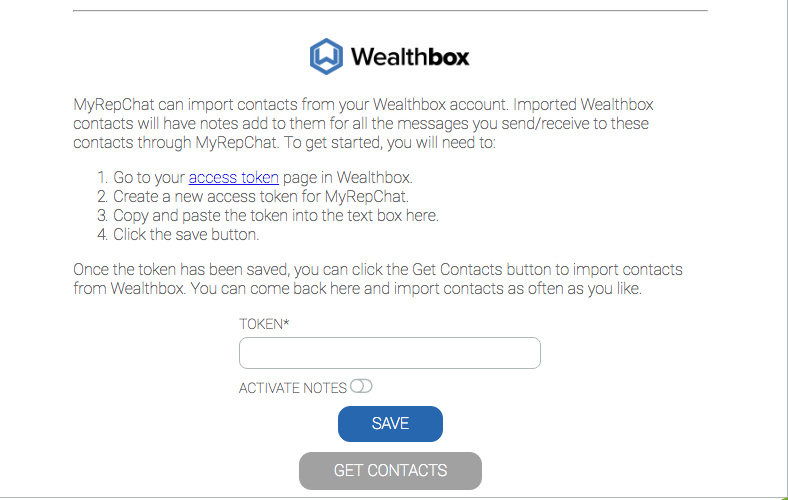 Once you have followed the instructions and entered your token, click Save. You will now be able to use the Get Contacts button to get a list of contacts from Wealthbox.
Select the contacts you would like to import and select the "Import" button. You will now be able to find your imported contacts in your contact list.
*For Wealthbox, you need to go to https://app.crmworkspace.com/settings/access_tokens and create a token. When you sync contacts with Wealthbox, we automatically generate the integration for you, so you should not have to do anything.