Integrating with Hubspot CRM allows you to import your contacts into MyRepChat and allows MyRepChat to document SMS/Text messages as notes into Hubspot CRM under your customers' profiles.
*See CRM Integrations for generic CRM integration features and behavior.
Set up Integration:
To set up the integration, from the Dashboard, go to Settings-->Integrations-->Connect to CRM.
Scroll down to click on the Hubspot box:
You will be redirected to HubSpot and be prompted to log-in. Accept the integration with MyRepChat and you will be directed back.
Click 'Test' to confirm the integration is successful. You will now be able to search/import contacts and add notes.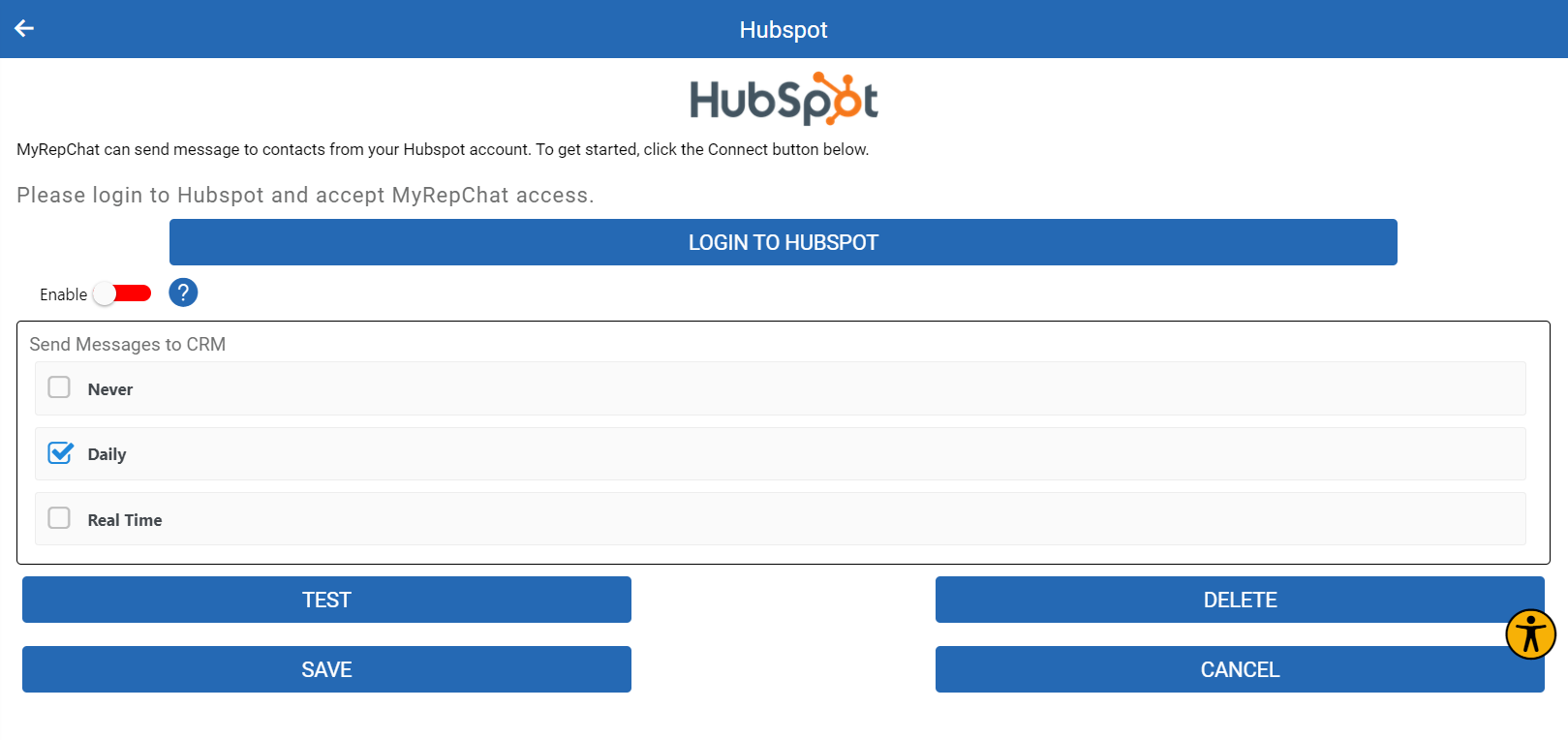 Search Behavior:
As you might expect, each CRM is different for search behavior and may have limitations. This is the behavior specific to Hubspot:
Hubspot has a 'google style' search where multiple fields are searched with one request. They search first name, last name, email, phone number, and company name.
We don't currently support search by groups. If you would like us to add search by group, let us know.